Brief introduction of screen printing/pad printing machine/hot stamping
Screen printing is a printing technique whereby a mesh is used to transfer ink onto a substrate, except in areas made impermeable to the ink by a blocking stencil. A blade or squeegee is moved across the screen to fill the open mesh apertures with ink, and a reverse stroke then causes the screen to touch the substrate momentarily along a line of contact. This causes the ink to wet the substrate and be pulled out of the mesh apertures as the screen springs back after the blade has passed.
Basically, it is the process of using a mesh-based stencil to apply ink onto a substrate, whether it be T-shirts, posters, stickers, vinyl, wood, or other material.
Screen printing is also a stencil method of print making in which a design is imposed on a screen of polyester or other fine mesh, with blank areas coated with an impermeable substance. Ink is forced into the mesh openings by the fill blade or squeegee and by wetting the substrate, transferred onto the printing surface during the squeegee stroke. As the screen rebounds away from the substrate the ink remains on the substrate. It is also known as silk-screen, screen, serigraphy, and serigraph printing. One color is printed at a time, so several screens can be used to produce a multicoloured image or design.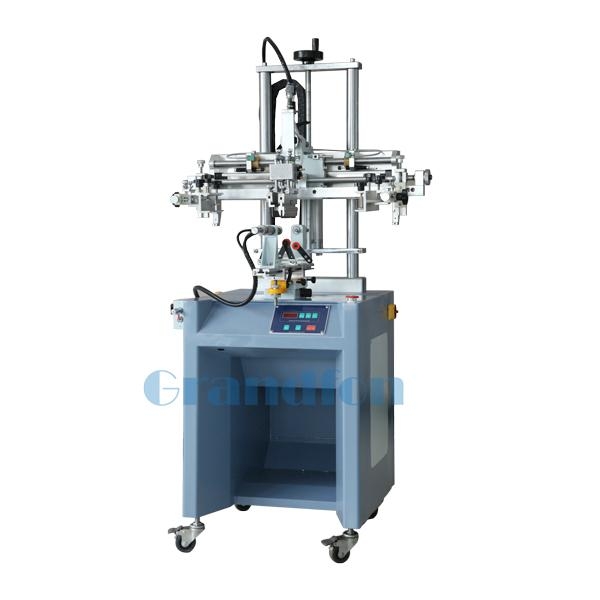 Pad printing (also called tampography) is a printing process that can transfer a 2-D image onto a 3-D object. This is accomplished using an indirect offset (gravure) printing process that involves an image being transferred from the cliché via a silicone pad onto asubstrate. Pad printing is used for printing on otherwise difficult to print on products in many industries including medical, automotive, promotional, apparel, and electronic objects, as well as appliances, sports equipment and toys. It can also be used to deposit functional materials such as conductive inks, adhesives, dyes and lubricants.
Physical changes within the ink film both on the cliché and on the pad allow it to leave the etched image area in favor of adhering to the pad, and to subsequently release from the pad in favor of adhering to the substrate.
The unique properties of the silicone pad enable it to pick the image up from a flat plane and transfer it to a variety of surfaces, such as flat, cylindrical, spherical, compound angles, textures, concave, or convex surfaces.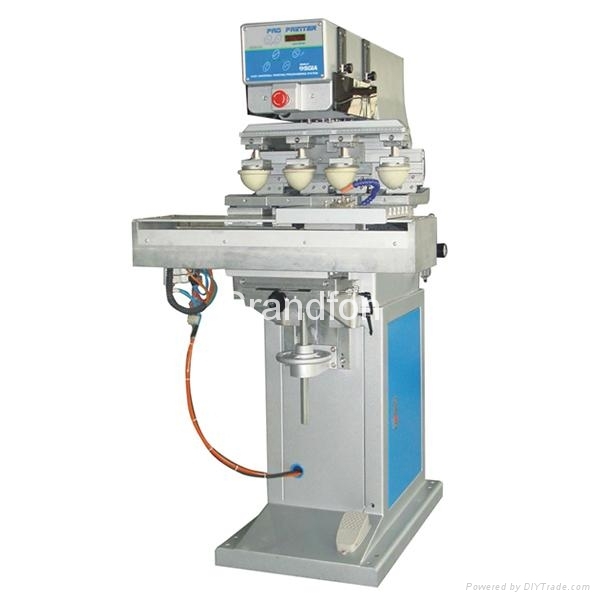 Hot stamping is a dry printing method of lithography in which predried ink or foils are transferred to a surface at high temperatures. The non-polluting method has diversified since its rise to prominence in the 19th century to include a variety of colors and processes. Widely used on plastic and paper (where it is a common technique in security printing), it is applicable to other sources as well.